THE FILM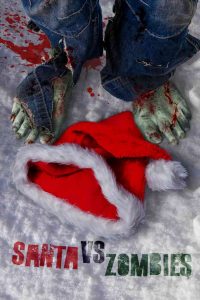 A burned-out Santa Claus reluctantly embarks on his last chimney crawl.
He finds his Christmas spirit when a zombie apocalypse threatens to destroy the world.
SYNOPSIS OF THE PROJECT

Santa's having a mid-life crisis. He hates his job and wishes he was doing anything else other than being Santa. He's just going through the motions, and that's why he doesn't notice the zombie apocalypse until it's almost too late. Saved by two kids, he tries to get back to the North Pole…only to discover that his reindeer have been eaten.
On the run and just trying to survive, Santa befriends the kids and falls in love with their recently-divorced mother. Soon Santa rediscovers his Christmas spirit and does everything he can to save Christmas for the kids – even if it means risking his own life.
The Graphic Novel
We have developed a sixty page graphic novel to help visualize and bring the world of Santa VS Zombies to life! You can see a ten page preview of the book below! Created by Koji Sakai and John Mayer, written by CW Cooke, illustrated by César Sebastián, colored by Andy Poole, and lettered by Ed Dukeshire.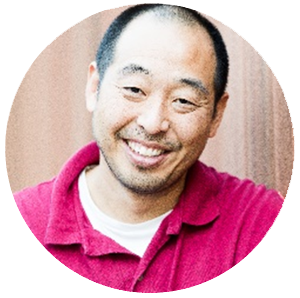 KOJI STEVEN SAKAI

PRODUCER / SCREENWRITER
Writer/Producer Koji Steven Sakai is the founder of Little Nalu Pictures LLC and the CEO of CHOPSO (www.CHOPSO.com), the first Asian English streaming video service. He has written five feature films that have been produced, including the indie hit, The People I've Slept With. He also produced three feature films, a one-hour comedy special currently on Netflix, and Comedy InvAsian, a live and filmed series featuring the nation's top Asian American comedians. Koji's debut novel, Romeo & Juliet Vs. Zombies, was released in paperback in 2015 and in audiobook in 2016 and his graphic novel, 442, was released in 2017. In addition, he is currently an adjunct professor in screenwriting at International Technological University in San Jose.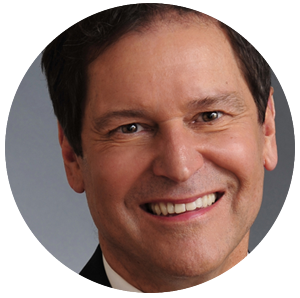 JOHN MAYER
WRITER & CO-PRODUCER

John Mayer is a well-published author both in fiction and non-fiction with three previous novels, two screenplays and a performed stage play. With over twenty non-fiction books published. His latest, Family Fit: Find Your Balance in Life, which was published by Healthy Learning, one of the world's foremost publishers of instructional materials for health/wellness, fitness, exercise, sports medicine, and camp professionals.
Mayer's day job as a clinical psychologist specializing in violent behavior has him consulting to law enforcement regularly. With his 10,000 Twitter followers (@DrJohnMayer) (@jemayerbooks) who look to his daily tweets on psychological issues. He is an associate staff psychologist for Doctor on Demand (doctorondemand.com ) as well as a provider (Telemedicine) on DoctoronDemand.
Mayer is also a writer for a cable TV series, The System, that is currently in production with the pilot episode completed.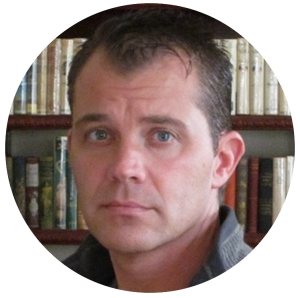 RAY ELLINGSEN
PRODUCER
Ray Ellingsen began his film career in 1987 as a writer. He has since gone on to pursue numerous aspects of filmmaking, from directing and producing, to supervising post production of feature films, documentaries, and commercials. In 1999, Ellingsen helped form the motion picture entertainment company, Ugly Old Bird Productions, which produced multiple film and video projects during its five years of doing business.
Ellingsen moved to Arizona in 2005 to manage the largest motion picture film studio in the state of Arizona, Hollywood-Phoenix Film Studios. Within a year, Ellingsen brought in three feature films, numerous commercials, as well as a television series for the studio to produce. Ellingsen left the studio and moved back to Los Angeles to further his filmmaking career.
To date, Ellingsen has written and directed two documentaries and a feature film, along with a multitude of commercial, instructional and industrial projects. He has also produced nine feature films and over 30 video and commercial projects, with two feature films currently in development.
Moving Pictures Media Group

IN ASSOCIATION WITH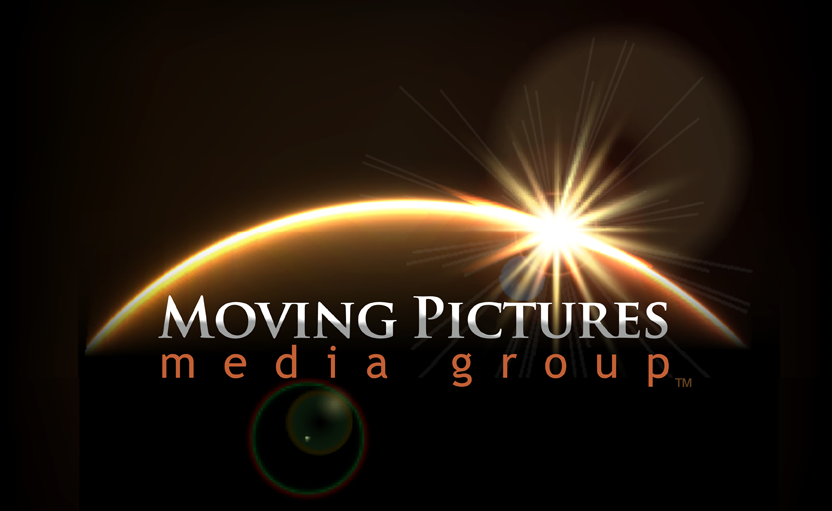 Moving Pictures Media Group, also known as MPMG, is a production company founded for motion picture, television, and internet content. MPMG provides a full suite of services to assist independent filmmakers, production companies and investors in the development, production, post-production, distribution, and marketing of their projects. Managing Director and Chief Creative Officer, Michael Minkler is a three-time Academy Award winner for his outstanding work on Black Hawk Down, Chicago, and Dreamgirls. A seasoned professional who has collaborated on over 200 projects with Hollywood's elite directors, his most recent works include the Academy Award winning film, The Hateful Eight, written and directed by Quentin Tarantino. Chief Legal and Operations Officer, Ron Takehara, has a wide range of legal experience in the entertainment industry, from high profile cases involving motion picture and television industry litigation, to representing entertainment production companies, television networks, actors, stunt men and women, and screenwriters.